Regular price
Sale price
$49.99 CAD
Unit price
per
Sale
Sold out
Le programme Golf de MédicalFit est un service en ligne conçu spécifiquement pour les passionnés de golf qui souhaitent améliorer leurs performances sur le parcours. Développé par nos kinésiologues spécialisés dans le golf, ce programme propose un plan d'entraînement sur mesure pour une durée de 6 semaines, avec une progression adaptée à votre niveau de jeu.
Chaque plan d'entraînement "Golf" est conçu pour cibler les aspects clés du jeu de golf, tels que la force, la flexibilité, la coordination et l'endurance. Que vous soyez un golfeur débutant cherchant à perfectionner votre technique ou un golfeur expérimenté souhaitant améliorer votre puissance et votre précision, notre programme offre des niveaux de difficulté adaptés à vos besoins.
En vous inscrivant au programme "Golf" de MédicalFit, vous aurez accès à une variété d'exercices spécifiquement sélectionnés pour améliorer votre jeu de golf. Vous bénéficierez d'instructions détaillées, d'exercices de renforcement musculaire spécifiques aux mouvements de golf, d'étirements pour améliorer votre flexibilité et de séances d'entraînement cardiovasculaires pour augmenter votre endurance sur le parcours.
Rejoignez dès maintenant le programme "Golf" de MédicalFit et découvrez une approche complète de l'entraînement spécifiquement conçue pour vous aider à améliorer vos performances de golf. Que vous souhaitiez frapper plus loin, être plus précis ou simplement améliorer votre condition physique pour profiter davantage de votre passion, notre programme vous guidera vers l'atteinte de vos objectifs.
Free shipping with purchase of $100+

Shipping is free for any purchase of $100 or more. We also offer the possibility of picking up the order directly at one of our branches in Sherbrooke.
Returns and Refunds Policy

For more information on our returns and refunds policy, visit our Policy page
To share
View full details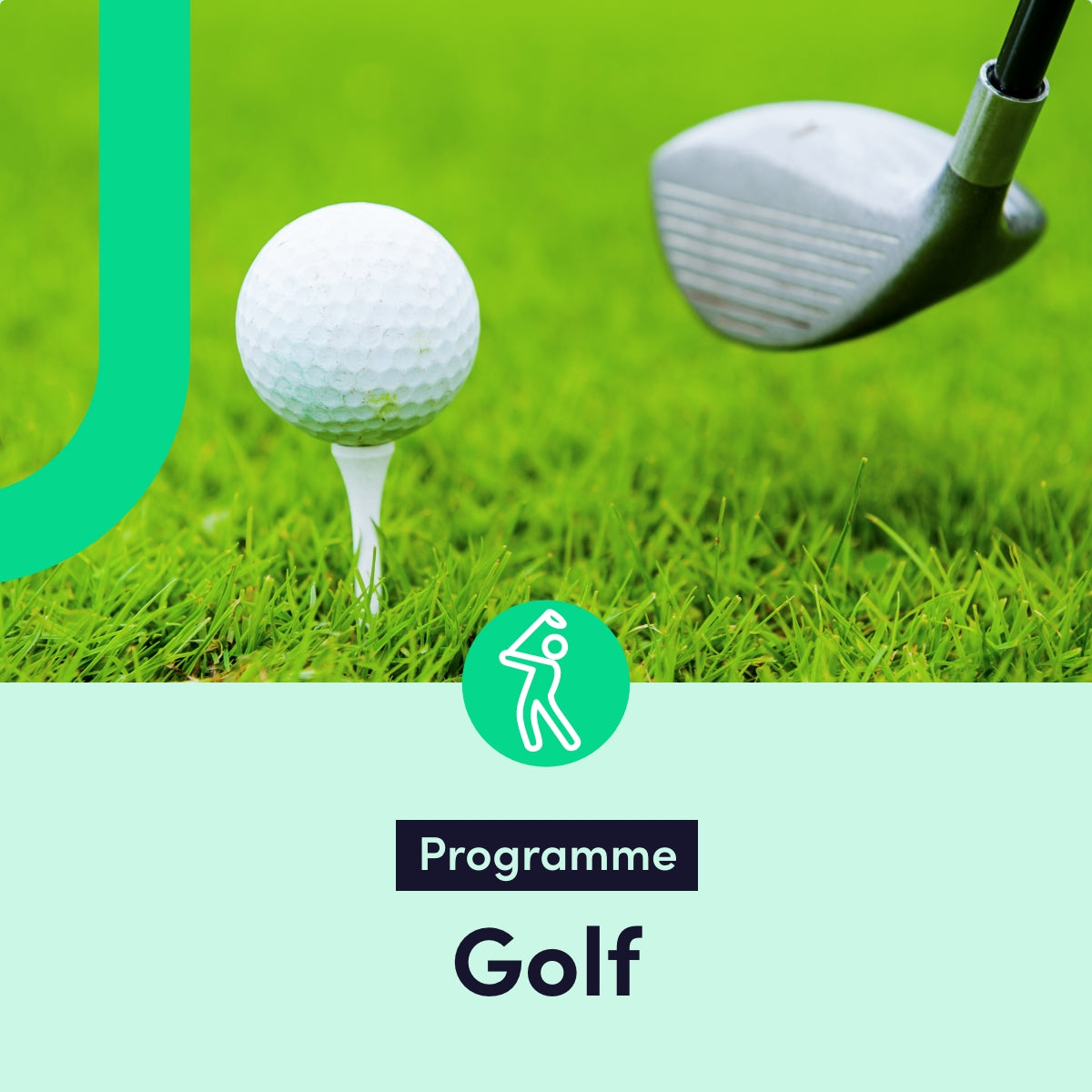 The card that offers everything!
The Maxiclub gift card allows you to offer health. This card is the ideal gift, because it allows you to offer a subscription to the Center Médico-Sportif Maxiclub in Sherbrooke, the services of health professionals from the multidisciplinary team MédicalFit in Sherbrooke or remotely or equipment, accessories or supplements on Health Purchase.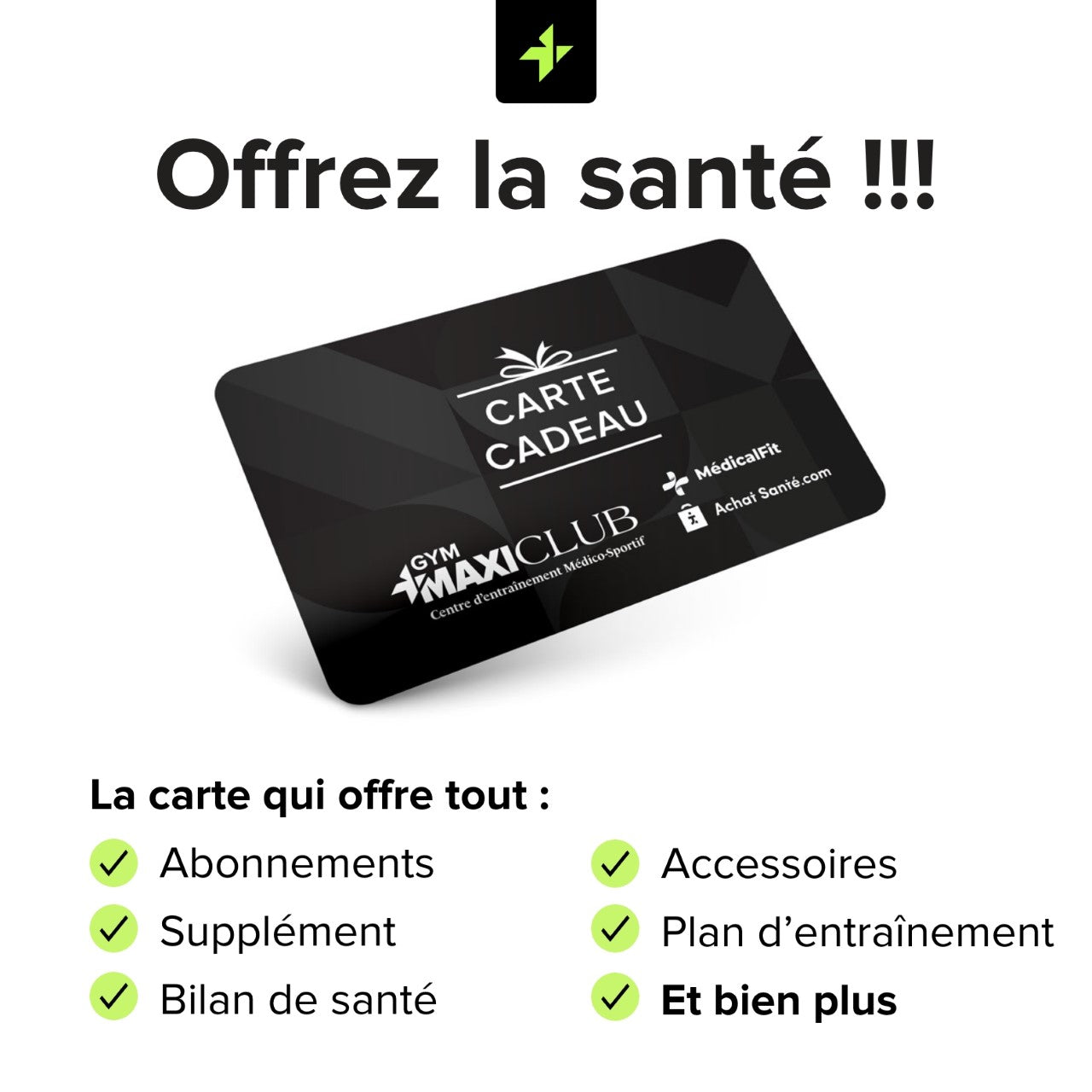 MaxiClub gift card
Regular price
Sale price
$25.00 CAD
Unit price
per
Sale
Sold out
Share
View full details