Regular price
Sale price
$85.21 CAD
Unit price
per
Sale
Sold out
Here is a unique trio that will allow you to achieve your weight loss goals while optimizing your health.
To do this, we have prepared products that work in synergy. The objective of this one is to allow you to better metabolize your food, better eliminate your toxins in addition to optimizing your hormonal systems. So here is the best healthy and effective weight loss formula. Which moreover, will benefit you in a lasting way.
In this trio, you will find the ENERGY BURNER from BELIEVE, which is one of the most innovative weight loss formulas, formulated to combine maximum efficiency and a catchy taste.
Provides antioxidants.
Aids in the muscle recovery process by reducing muscle tissue damage associated with a workout regimen. Helps support fat metabolism. Supports healthy glucose metabolism. Helps the body metabolize carbohydrates and fats.
We have added PREDATOR EXTREM from XPN which is a synergistic blend of plants that stimulates the production of testosterone in a natural way. This blend also acts as a hormonal precursor to increase energy, sports performance and muscle mass. It should be known that testosterone produced in a natural way is an anabolic hormone and very useful during a weight loss objective.
As a final element, you will need Omega 3 (EPA-DHA) in order to achieve and maintain your goals. The reason is that the more you ask your body to produce testosterone, the more you risk tiring the glands responsible for this function. EPA-DHA is the best tool to reduce inflammation of the reproductive glands in men. Here is a link to help you understand this process better: Endotoxin-initiated inflammation reduces testosterone production in men of reproductive age - PubMed (nih.gov)
DOSAGE
ENERGY BURNER: 1 scoop at lunch + 1/2 scoop at dinner (while eating)
PREDATOR XTREM: 3 capsules in the morning
Omega 3 TG: 1 teaspoon in the morning and 1 in the evening (Ideally after the meal)
*Contraindication: High pressure
Free shipping with purchase of $100+

Shipping is free for any purchase of $100 or more. We also offer the possibility of picking up the order directly at one of our branches in Sherbrooke.
Returns and Refunds Policy

For more information on our returns and refunds policy, visit our Policy page
To share
View full details
The card that offers everything!
The Maxiclub gift card allows you to offer health. This card is the ideal gift, because it allows you to offer a subscription to the Center Médico-Sportif Maxiclub in Sherbrooke, the services of health professionals from the multidisciplinary team MédicalFit in Sherbrooke or remotely or equipment, accessories or supplements on Health Purchase.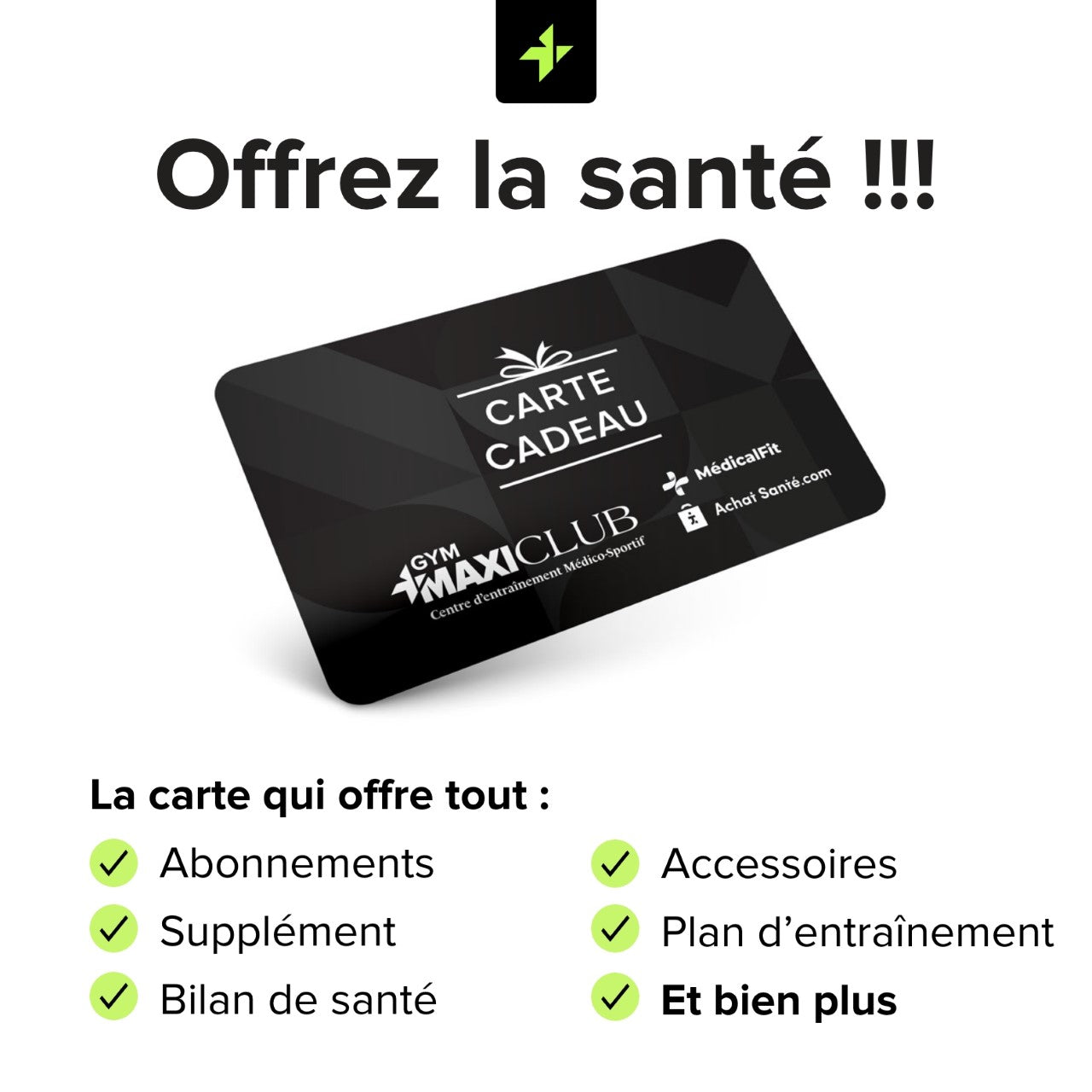 MaxiClub gift card
Regular price
Sale price
$25.00 CAD
Unit price
per
Sale
Sold out
Share
View full details